Day 2 :
Keynote Forum
Cook County Health and Hospitals System, USA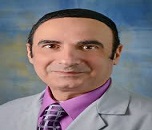 Biography:
Bashar M Attar is a Professor of Medicine and Surgery at Rush University Medical Center in Chicago, Illinois, USA. He is also the system-wide Chairman of Gastroenterology and Hepatology at Cook County Health and Hospitals System. He has special interest acute and chronic pancreatitis as well as potential mechanisms contributing to pancreatic cancer. He has an avid interest in viral hepatitis, metabolic and cholestatic liver disorders including bile transport. He is the Recipient of the President Diversity Award by the ASGE (2010); Recipient of the prestigious National "Parker J Palmer Courage to Teach Award" by the ACGME (2015) which was granted in recognition of extraordinary accomplishment in Graduate Medical Education. He has been recently elected (2017) to the Humanism Honor Society in recognition of exemplary service, integrity, clinical excellence and compassion.
Abstract:
Introduction: Exocrine pancreatic insufficiency (EPI) is one of the long-term consequences of chronic pancreatitis (CP). Majority of patients with EPI are undiagnosed or undertreated.
Study Design: We prospectively evaluated 200 consecutive individuals seen in a pancreatic outpatient practice. These individuals were screened on 2 occasions to determine their baseline stool elastase excretion. The 200 individuals were segmented into 4 distinct groups: a)"Normals" (n=105) with stool elastase >500 ug/g stool, received no treatment; b) "Minimal EPI" (n=60) with stool elastase >200 to <500 ug/g stool, received 3000 IU of a standard pancreatic enzyme preparation (Creon) with their 2 ingested meals; c) "Moderate EPI" (n=23) with stool elastase >100 to 200 ug/g stool, received 12,000 IU of the same pancreatic enzyme preparation with each meal; d) "Severe/Overt EPI" (n=12) with stool elastase <100 ug /g stool, received 24,000 IU of the same pancreatic enzyme preparation with each meal and with a bedtime snack.

Results: These groups presented with abdominal pain, bloating, flatulence, diarrhea, large bulky stools, and greasy stools. Symptoms were graded (1-10) at entry and monthly for 3 months. Symptom scores decreased in all groups. The response to therapy was maximal in those with most severe disease identified by their greatest reduction in stool elastase at entry. Lesser responses were seen in the other groups and mired the severity of the disease at entry as defined by their stool elastase levels.

Conclusions: We conclude that 1) pancreatic elastase in stool enable the segmentation of individuals into distinct subgroups of EPI. 2) pancreatic elastase in stool enables identification of not only overt EPI but those with minimal and moderate EPI. 3) therapy with pancreatic enzyme preparations can be individualized based upon the concentration of pancreatic elastase in stools. 4) individuals with "subclinical" EPI with stool elastase level of 100-500 improve with treatment.
Keynote Forum
Clinical Hospital Center of Rijeka - University of Rijeka, Croatia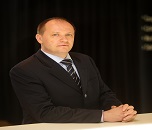 Biography:
Davor Štimac is a Professor in the university of rijeka. He is Director of Clinical Hospital Center Rijeka from 2016. Head of the Clinic for Internal Medicine of the Clinical Hospital Center Rijeka from the year 2014. Deputy Head of the Department of Internal Medicine of the Faculty of Medicine of the University of Rijeka from the year 2001. He is member in the following societies, Croatian Medical Association- member of the Executive Board, Croatian Gastroenterological Society - Member of the Steering Committee, Croatian Pancreatic Club –President, Croatian Society for Thickness - the President, Croatian Society for Health Care Quality Improvement-Vice President, World Gastroenterology Organization (WGO)- a member of the Global Guidelines and Publication Board and a member of the Trainers' Trainers (TTT), United European Gastroenterology Federation (UEGF)- a member of the General Assembly, European Association of Gastroenterology,
Endoscopy and Nutrition (EAGEN)- Member of the Board of Directors, European Board for Gastroenterology and Hepatology (EBGH)- Member of the Management Board, UEMS Section for Gastroenterology- HLZ representative. He had published about 121articles. Editor for 7 books and had 21 chapters in the books, 71 work in other indices.
Abstract:
According to emerging role of endoscopic procedures in the treatment of obesity and rapid changes in endoscopic technologies and techniques, the current state of endoscopic management of obesity will be presented. Endoluminal interventions performed entirely through the GI tract by using flexible endoscopy offer the potential for an ambulatory weight loss procedure that may be safer and more cost-effective compared with current surgical approaches. Endoscopic techniques attempt to mimic the anatomic features of bariatric surgery. Accordingly, there are two main endoscopic weight loss modalities - restrictive and malabsorptive. Restrictive procedures act to decrease gastric volume by space-occupying prosthesis and/or by suturing or stapling devices, while malabsorptive procedures tend to create malabsorption by preventing food contact with the duodenum and proximal jejunum. The former include intragastric balloon treatment, endoluminal vertical gastroplasty, transoral gastroplasty and transoral endoscopic restrictive implant system, while the latter include duodenojejunal bypass sleeve. Gastroduodenojejunal bypass sleeve is a combination of both procedures. Except for intragastric balloon, all mentioned procedures are rather new, tested on a small number of human subjects, with a high rate of success, but with limited knowledge on safety and long-term efficacy. The role of gastric electrical stimulation and intragastric injections of botulinum toxin in obesity treatment is also considered as is the role of minimally invasive bariatric endoscopic interventions.
Break:
Networking & Refreshments 10:20-10:45 @ Foyer